write with confidence at the WRC
The Writing Resources Center (WRC) offers one-to-one writing support for writers in any discipline and of all skill levels. Our highly trained writing consultants provide resources and tools Niners need to confidently develop their writing voice.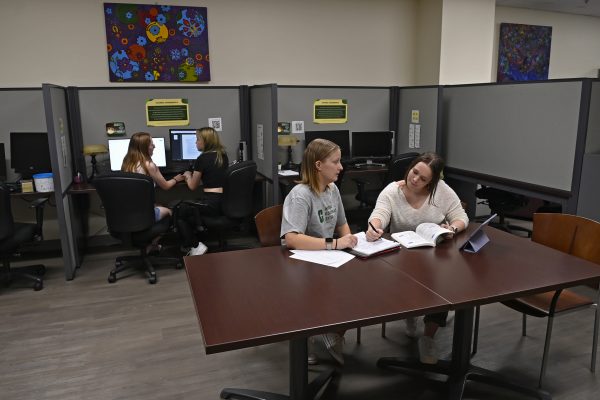 Our team of graduate, undergraduate, and professional consultants facilitate writing growth by addressing the specific needs and goals of individual writers. Our consultants represent seven different majors and speak eight different languages.
The WRC celebrates the linguistic diversity of our students, faculty, and staff. We acknowledge that Standard American English (SAE) is only one way to speak and write. Our consultants help writers navigate SAE in their academic and professional writing, while also supporting writers' own languages, dialects, style, and voice.
We strive to make the WRC a welcoming community for writers to practice new skills, talk through writing problems, make mistakes, collaborate with peers, and gain confidence in their writing abilities. Our space and our tutoring methods are inclusive to diverse identities (race, ethnicity, gender, sexuality, neurodiversity, ability, language, discipline, nationality, age).